RetailX News Notes June 2021
We make it easy for you to keep up to date with what's happening in the world of retail. Check out what we are reading this month and why.
A major CX play to watch | Walmart
In breaking news, Walmart is providing their store employees with their own new Samsung mobile devices to go along with their new corporate app. The power is literally in the team members hand. This is a game-changer and a long overdue move by a leading retailer. Trust, empowerment and information, a wonderful combination to lead a new wave of shopper experience and optimal efficiency. Read more
Next level retail | Gucci sells virtual handbags in Roblox
For fans willing to outfit their video game avatar with the latest, coolest skin, a few bucks here or there is a small price to pay to stick out from the crowd. But on Roblox, players are paying as much (if not more) for a virtual Gucci purse as they would for the real thing. Gucci has tapped into this phenomenon, and the results have been next level.
One virtual Gucci shoulder purse that lit up the marketplace is based off an actual fashion line from Gucci. Coupled with a chain strap, it features a big chunky clip on the front, along with a queen bee decal. The Roblox version is beige with the Gucci logo patterned all over it, and priced at 475 Robux (roughly $5.50). It was sold for just one hour on May 17. The it became a hot commodity. Roblox scalpers started selling the purse for ridiculous amounts of money, and some people did end up paying hundreds of thousands of Robux for Gucci items. By the end of the day the average price for the Gucci purse was 134,257 Robux or roughly $1,578. Just WOW!
101 in how to screw up | Harvey Norman fails
Cancel culture can break a retailer and Harvey Norman have got themselves into a storm of controversy. What they have done is simply appalling and a 101 lesson in what not to do and where a management team lacks some simple common sense.
A power ecosystem move | Wpay by Woolworths
Woolworths is launching its own stand-alone payments platform, Wpay, which will power payments inside and outside its group of businesses, and further extends the group into the retail ecosystem in Australia. Imagine what they will touch and see in terms of customer buying behaviour as this rolls out. Read more
Recycling programme partnership trial | The Warehouse and Terracycle
The Warehouse has teamed up with recycling company, TerraCycle, who has partnered with leading global brands including Colgate, Schwarzkopf, Zuru and NESCAFÉ, to provide New Zealanders with a free recycling service for hard-to-recycle waste that would traditionally end up in landfill. The recycling programme will be initially trialled at three Auckland The Warehouse stores.
Costco NZ is on track to open early next year and they are recruiting
The roof is going on the first New Zealand building for Costco, the world's second-largest retailer. Costco's website has launched, jobs are advertised, and Kiwis will soon be able to sign up for an annual membership to shop at the store, which is located in Auckland, near the Westgate shopping centre. And we can't wait.
Learn from someone who has screwed up | Strandbags
This sits in the "really unacceptable in this day and age" bucket, for any retailer. Strandbags has been charged by the Commerce Commission for 7 counts of misleading sales practices. Strandbags "routinely" used measures such as was/now pricing, i.e. "was $289, now $144.50", percentage discount claims, i.e. "40 per cent off", or claims about dollar savings, i.e. "Save $50", when the products in question were not discounted at all, or had been discounted for so long than the 'now' prices could reasonably be interpreted to be a standard price. A reminder to us all to ensure none of our teams are marking-up to mark down. Read more
Future Concept | Stop and Shop driverless car comes to you
An interesting future store concept comes from Northeast grocer Stop & Shop (an Ahold Delhaize USA banner), which has piloted driverless vehicles from Robomart that act as stores on wheels. Shoppers summon the Robomart vehicles with a smartphone app, head outside, unlock its doors, then personally select the grocery products they would like to purchase.
The vehicles' RFID and computer vision technology automatically records what customers select to provide a checkout-free experience, and receipts are e-mailed within seconds.
Customer Behaviour | Humans Have More than 6,000 Thoughts per Day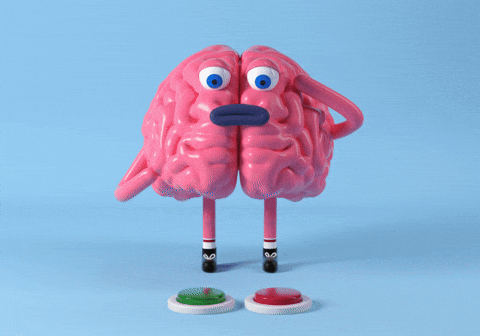 The average person will typically have more than 6,000 thoughts in a single day, new research into the human brain suggests.
The statistic comes from a team of psychology experts at Queen's University in Canada, who say they have developed a never-before-seen way to detect when one thought ends and another begins.
Are you struggling to keep abreast of the changes and innovation in the market? At RetailX it's our job to be abreast of the latest industry innovation, thought-leadership and happenings in the market. Through our international connections we can uncover whatever you need to know and then right size a solution for your challenge and market.
Give us a call and we can help you with the insights for whatever challenge you are trying to solve.